Learn stand-up comedy from anywhere in the world, online and at your own pace
Over 1,000 comedians have taken our workshops live in London. Now online, you can learn stand-up comedy whenever and wherever you want.
Why learn with us?
Stand-up comedy is hard. We can help.

For first-timers and new comedians

You're keen to try stand-up but you don't know where to start
Your friends say you're funny, but stand-up is scary difficult

You struggle to write jokes and structure your set

You're worried about hecklers shouting you down

You don't think you are funny enough for stand-up

Bad gigs feel devastating, and you're thinking of quitting
For seasoned acts who want to raise their game
You're an established comedian, but you want more laughs more often
Some shows go well, others badly--and you don't know why

You struggle to come up with quality material consistently

Your crowd work sometimes flops--and you need to improve

You've had time off and you want to refresh your skills

You want to step up to MC, but the role seems daunting
We've been there, and we know what you're going through. Let us help. From writing your first joke to advanced performance skills and MC work, it's all covered in-depth and online in our growing catalogue of courses.
How does it work?
Learn stand-up in 3 simple steps
step 1
Get immediate access
to the online courses
For lifetime access to each course, fill in one registration form and pay one low course fee. We offer multi-course discounts too.
step 2
Watch the video lessons
and do the practical
learning exercises
Work through the video sessions at your own pace, developing new skills as you progress.
step 3
Get on stage and
rock every gig
Stand-up isn't easy, but there's no better way to learn than with our comprehensive, online courses. You've got this.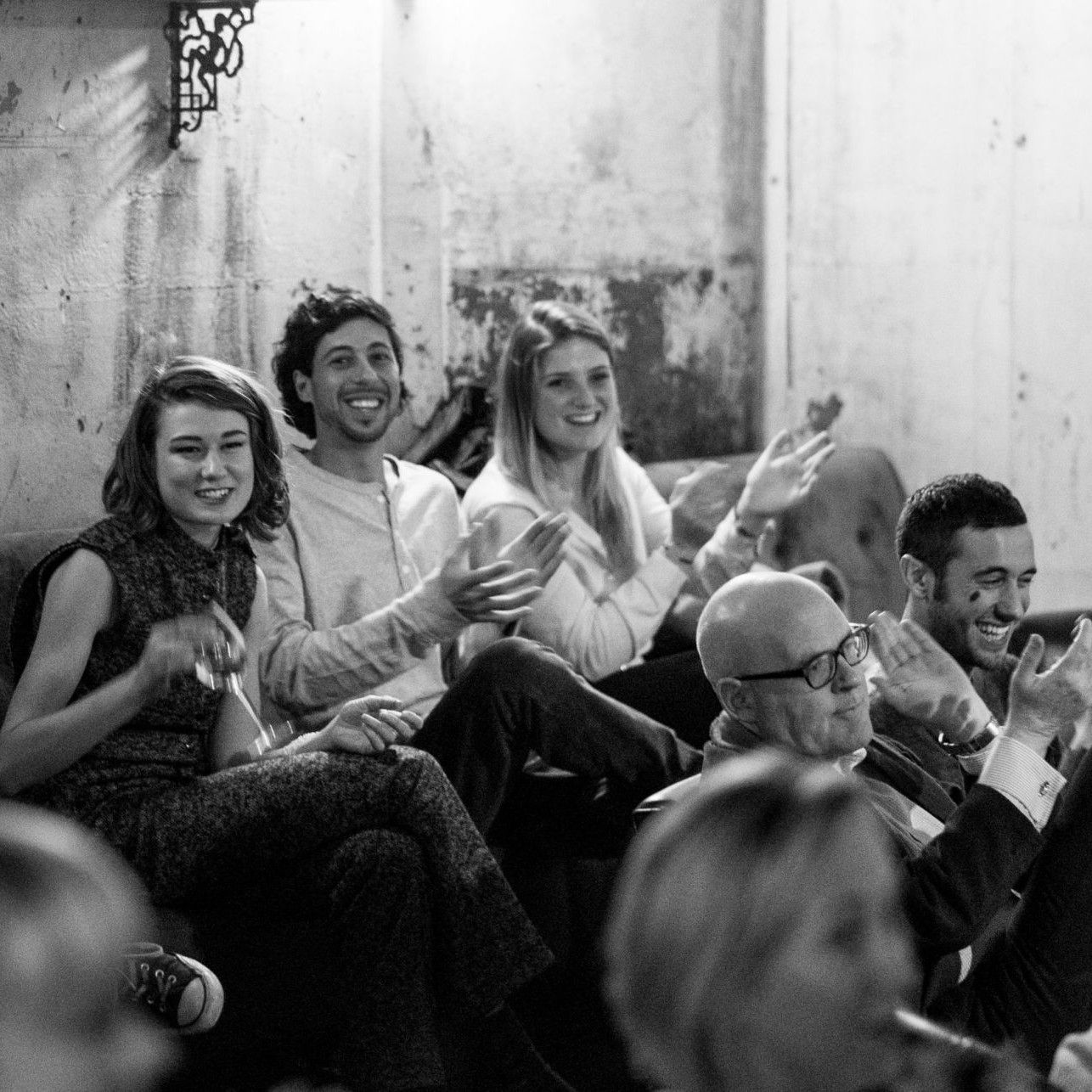 Live comedy is coming back
You're right. Covid-19 knocked live comedy on its arse. But we reckon comedy nights are coming back, and quicker than you think. Read our
blog post about stand-up comedy post lockdown
.
You see, we cut our teeth in stand-up after the crash of 2008. Back then, we saw an unquenchable appetite for live comedy, regardless of economic circumstances.
The same is true today. We need to push the chairs a bit further apart, but live comedy is going nowhere. Are you ready to take the stage?

Now is a great time to learn or refresh your stand-up skills. And with online learning, you don't have to worry about any deadly viruses. At least not from us.
Comedians love our work
I never thought I would have the courage to do stand-up… after the sessions, I felt confident to go out there and do my thing... such a rewarding process from start to finish.
Krish W, London
Tremendously supportive and honest feedback. If something doesn't work, Alfie says so... Just what I needed... one of the best things I have done for my comedy... worth every penny.
Stephen W, London
Damn, the MC course lived up to expectations and more... some skills are also transferable to your stand-up comedy routine.
Alexandra K, Leicester
Did we say the trial was FREE?
Meet your guide
Learn from an MC and promoter with over 1,500 gigs to his name
Alfie Noakes has been a feature of the London comedy circuit for over a decade, with his comedy shows packing out venues several nights a week, and featuring thousands of new and established acts.

Having seen first hand the obstacles faced by comedians like you, Alfie and the We Are Funny Project launched a series of workshops--since attended by more than 1,000 comedians--to help you develop new material, master new skills, and accelerate your comedy career.

Want to learn with one of the most experienced MCs and comedy tutors in the business? Try the FREE lesson now, or check out the full catalogue of courses.
Start learning stand-up comedy today
Created with